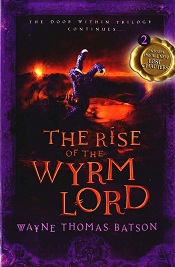 The Rise of the Wyrm Lord by Wayne Thomas Batson
Back Cover: Dark rumors have surfaced that Paragor is seeking the ancient Wyrm Lord to crush Alleble and finally take the crown for himself.
When Aidan Thomas' new friend – bright headstrong Antoinette Reed – is called to the realm, Aidan solicits her help to rescue his best friend.
But will Antoinette follow the One True King or the evil Paragor?